How Do You Think About Oral Hyaluronic Acid?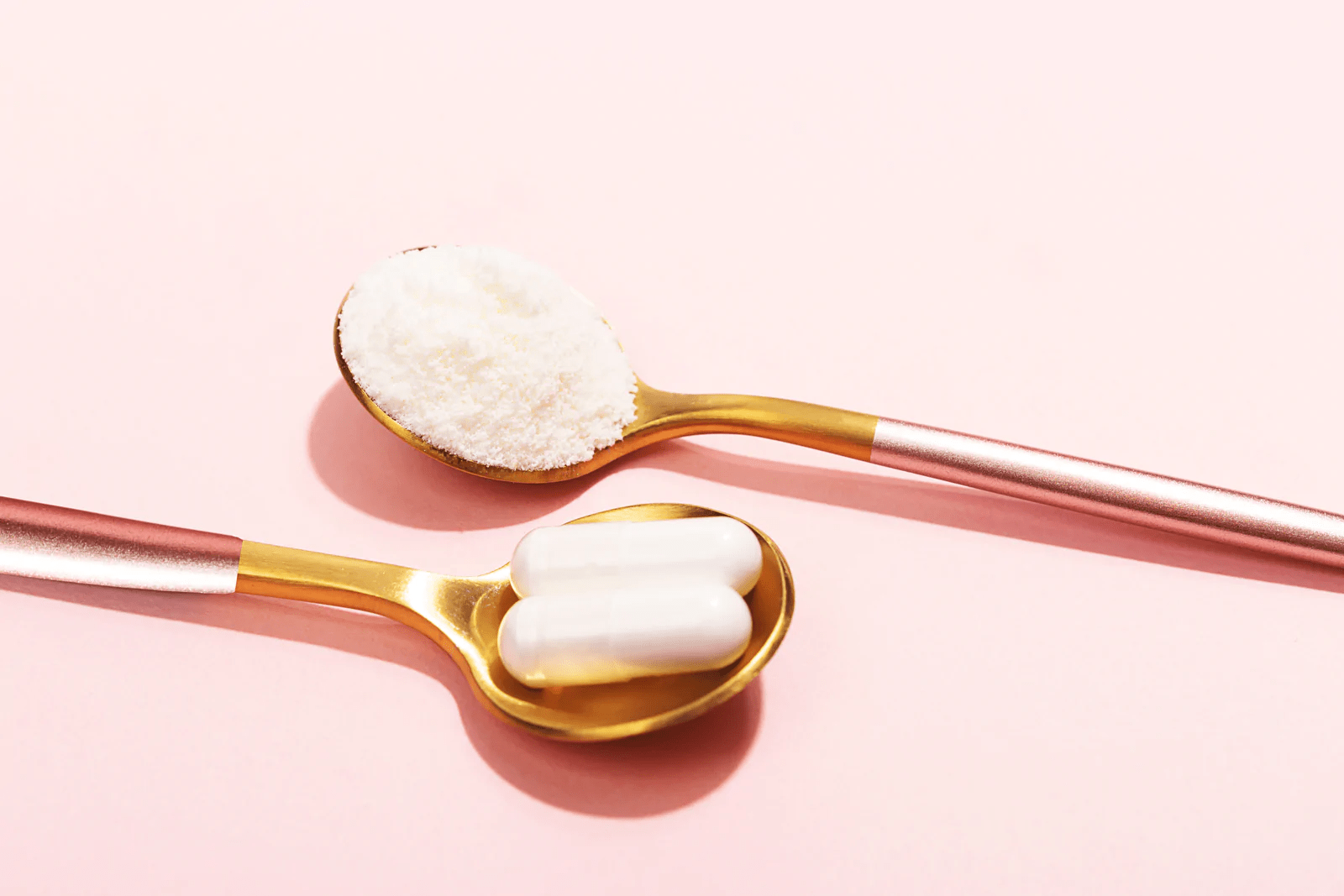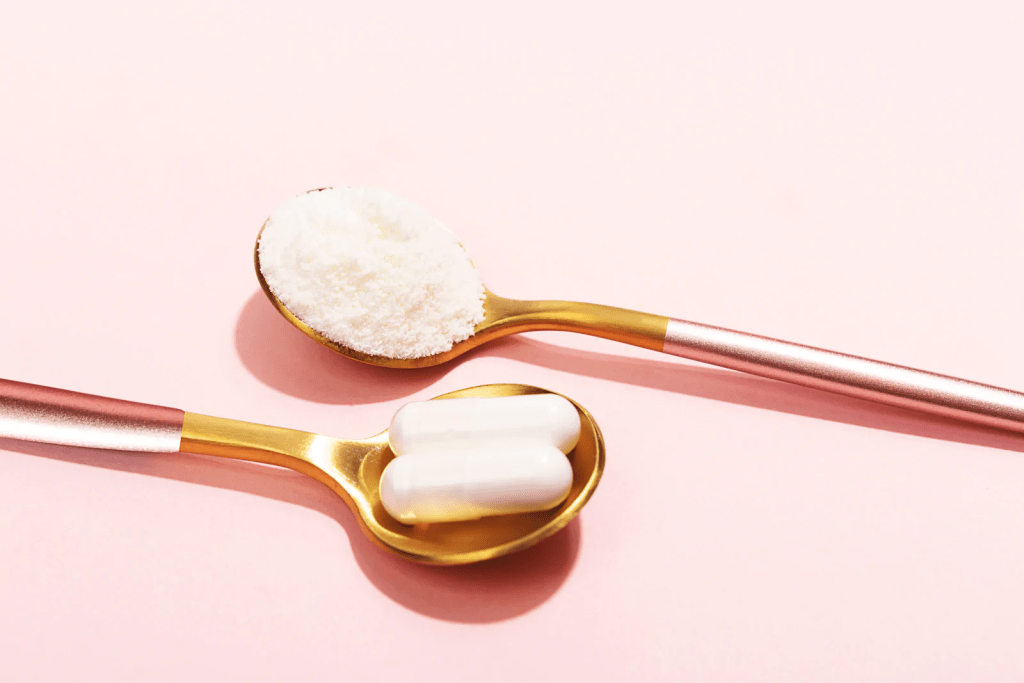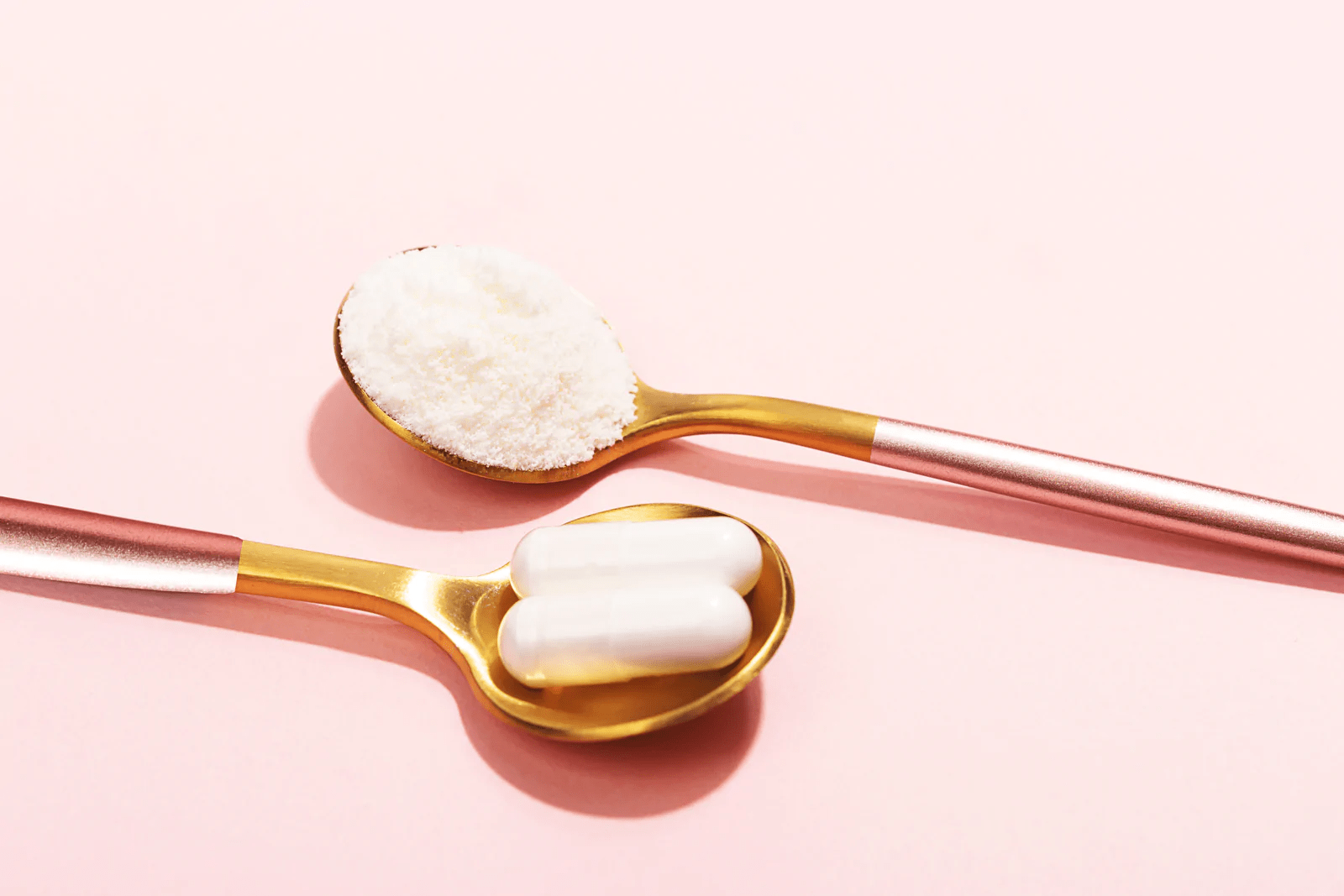 Hyaluronic acid is undoubtedly everyone's favorite ingredient, especially if your skin care products are enriched with moisturizing properties. The benefits of hyaluronic acid don't stop there, in fact, the popularity of oral hyaluronic acid is growing so fast that we've seen the number of questions double recently.
That's exactly what we'll see in today's blog post, so stay tuned if you'd like to learn more about oral hyaluronic acid and its effects. Hyaluronic acid is a natural sugar molecule found in the body that provides moisture and lubrication to the skin and joints. It is commonly extracted from sucrose and formulated into a range of skin care products which are applied topically to the skin. Because the ingredient enhances the skin's moisture, it helps keep the complexion plump, hydrated and soft.
So what is the difference between hyaluronic acid skin care products and supplements?
What are hyaluronic acid supplements?
It is available in many different stores and pharmacies.
It needs to be administered orally, and modern preparations no longer require refrigeration.
You will often find many brands that combine collagen and hyaluronic acid in the same capsule.
The dose may vary for each product, but the standard dose for oral capsules is 120 mg of hyaluronic acid.
Helps promote hydration and reduce the appearance of fine lines and wrinkles on the skin's surface
Will help lubricate joints, ligaments and tissues, which has been shown to be beneficial for people suffering from conditions such as arthritis.
May improve eye health by increasing fluid and connective tissue around the eyes.
Many studies have shown that taking 200 mg of hyaluronic acid orally can dramatically improve knee and joint pain.
The results provided are virtually free of side effects, but you must consult with your doctor to make sure the product is best for you and your needs.
How long does it take for oral hyaluronic acid to work?
This depends greatly on the product you use and the type of hyaluronic acid it contains. The higher the percentage of hyaluronic acid in the product formulation, the faster the results. You may find that many oral supplements contain hyaluronic acid blends to ensure that the capsules are full of pressurized hydration.
Technically, there are three different types of hyaluronic acid offered in skin care products and supplements, and they are.
Hydrolyzed Hyaluronic Acid
This form of HA is known for its low molecular weight and acts as a sponge to help retain moisture in the skin and body. This has the ability to help keep joints healthy and skin plump, while continuing to lock in moisture for the skin and body.
Acetylated Sodium Hyaluronate
Known for its ability to moisturize better than hyaluronic acid itself. When used in topical products, you will find that your skin feels hydrated for longer than other forms of HA. When taken orally, it forms small "anchors" in the body that help attract and lock water into areas such as connective tissue and joints.
Known as the most effective derivative of HA, it is found naturally in the body and is most successful at storing water. It lubricates joints by retaining water in each layer of tissue, eliminating the risk of friction or discomfort.
Will hyaluronic acid intake help my skin?
Yes, of course it does. By taking hyaluronic acid, you will find that it promotes cell proliferation, which means it will increase the rate of new cell formation. This helps to enhance hydration of the skin and keeps moisture locked in the surface of the skin. With the extra moisture, you will notice less concern about severe skin dryness and a marked improvement in signs of premature aging such as fine lines and wrinkles.
Does oral hyaluronic acid help with arthritis?
Absolutely, in fact, oral hyaluronic acid is one of the most effective supplements known to help fight arthritis and simple health problems. Many studies have shown how effective hyaluronic acid is in absorbing water into desired areas. It does this by being absorbed into the digestive tract and lubricating joints, connective tissue and other ligaments. As far as you know, you don't need a large dose to reap the rewards, and many studies have shown how 17 mg of hyaluronic acid provides an effective level of receptors, meaning that the amount of water absorbed is almost doubled and continued absorption can maintain comfortable and healthy joints, knees and elbows.
Introducing oral hyaluronic acid is an easy task because it is so compatible with other ingredients and supplements. Many people find that taking a supplement in the morning is the best way to start the day, but this can vary from product to product, so I always recommend reading the directions on the package. As I mentioned before, while HA is a natural compound, it is best to consult with your doctor to find the best product for you and your needs.