CROCS – AN FASHION SUCCESS STORY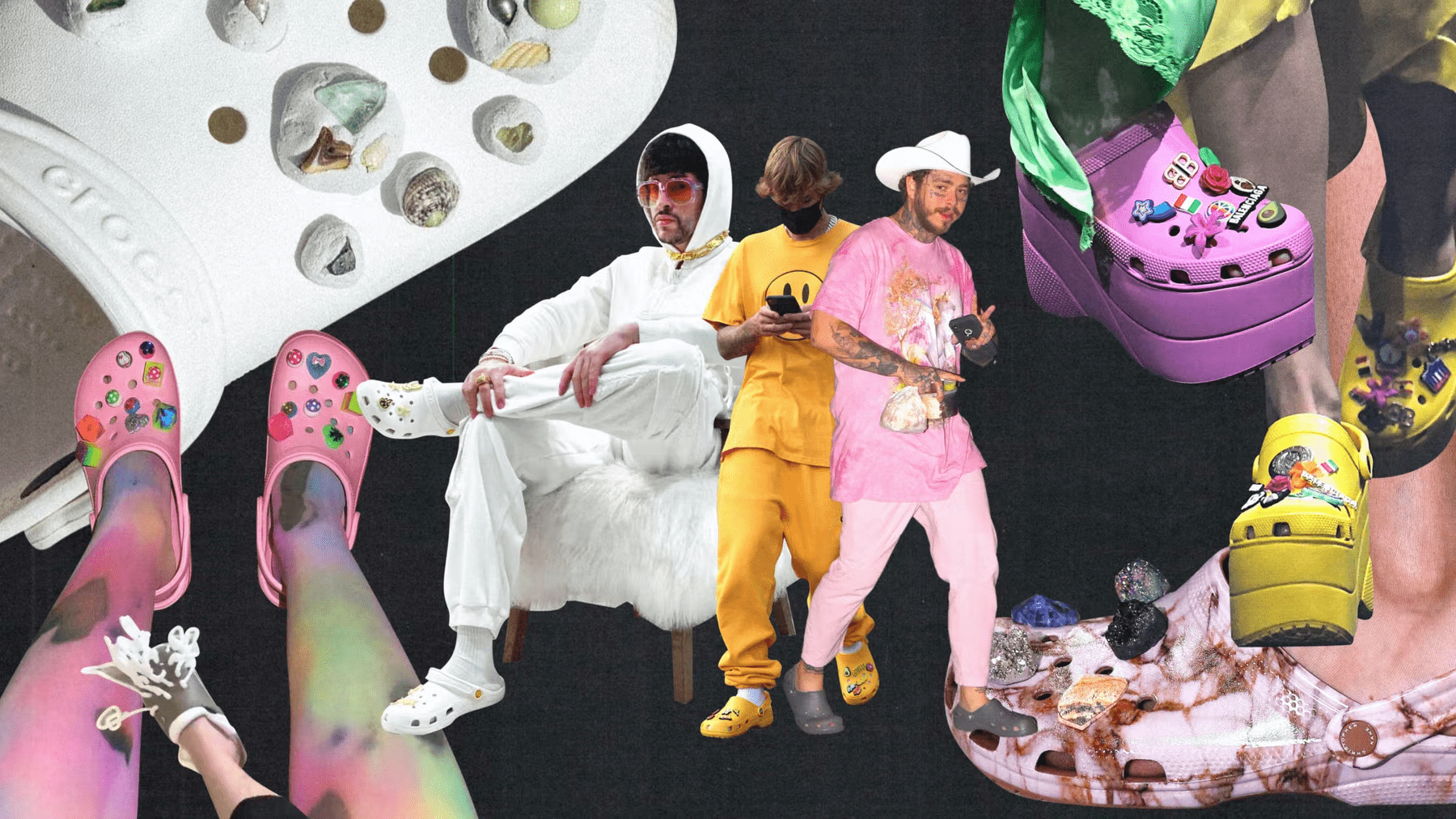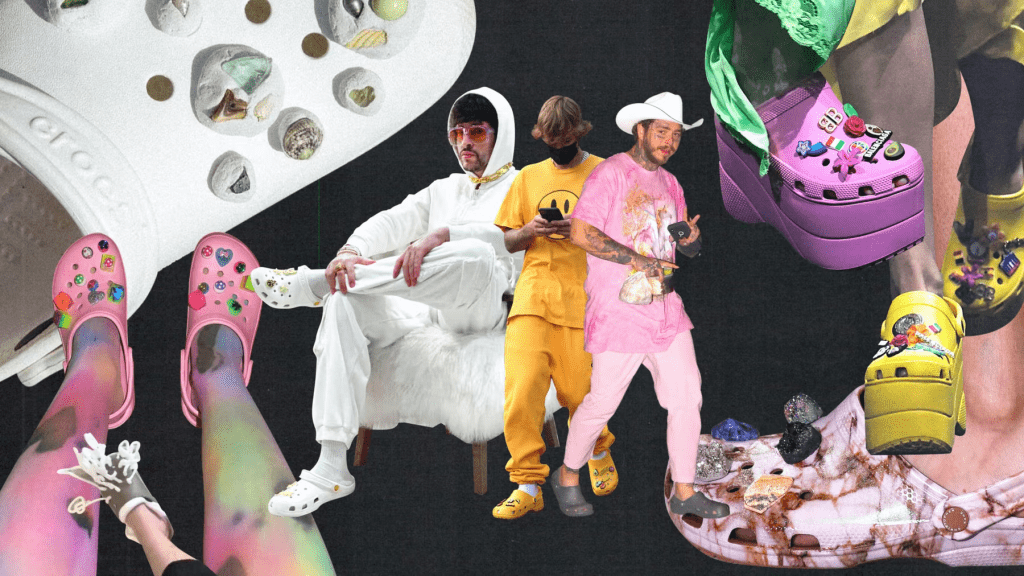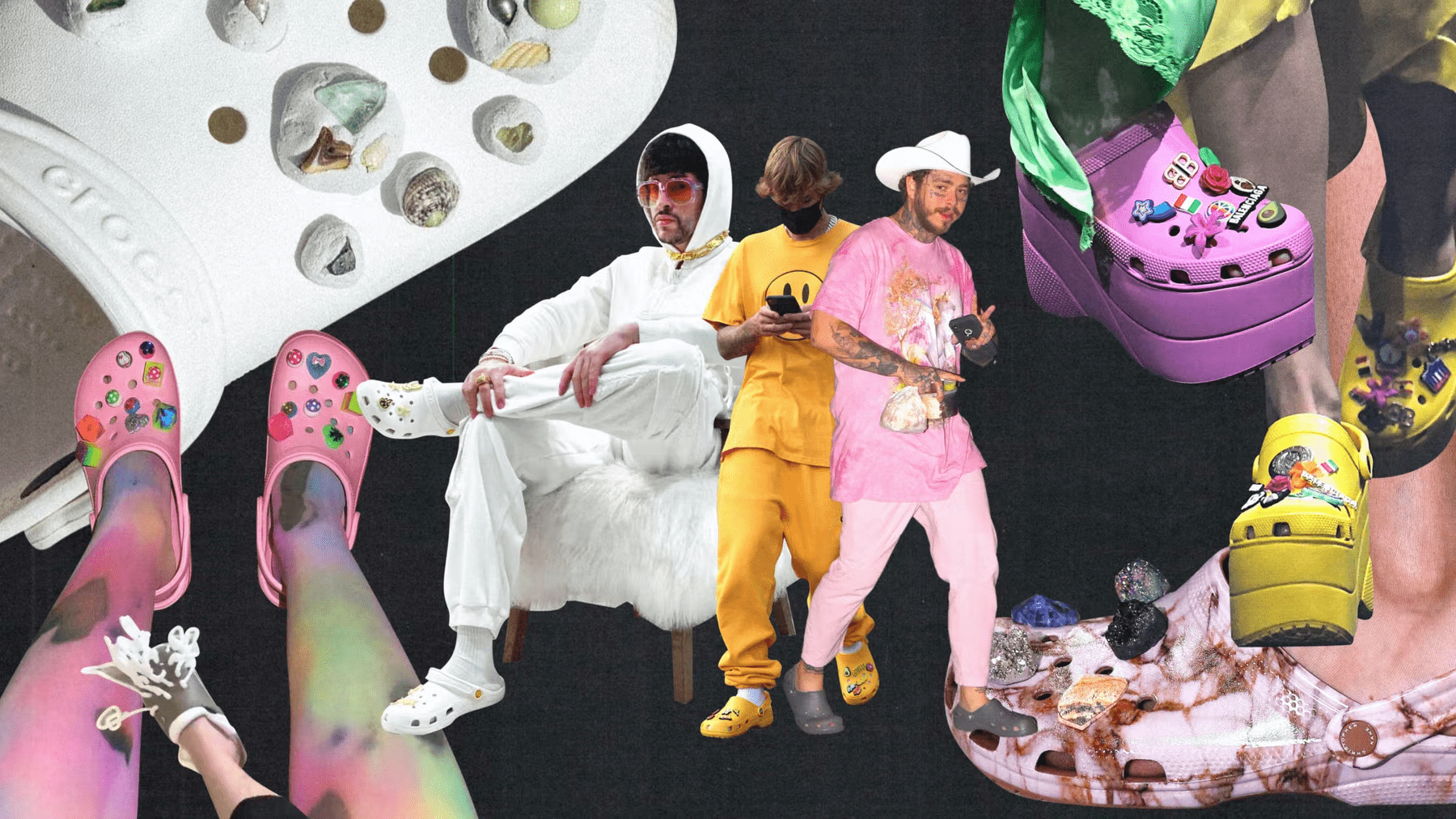 Crocs may be simultaneously the most loved and most hated shoe of all time. But over the course of this summer, and even into the past few months, it seems that everyone has tried them on for size—from Gen Zers on TikTok to high fashion fans doing customizations, and even big-name celebrities like Bad Bunny, who collaborated with Crocs on a foamy white pair bedecked in stars. Justin Bieber and Post Malone have their own specially designed Crocs as well. What began as a boating shoe meeting a gardening clog meeting a sandal has fully taken over as a cultural touchstone—and eclipsed fashion's forever comfort shoe, the classic Birkenstock, in the process. Even Balenciaga came up with a platform version, while some of the coolest emerging designers have reclaimed the style by creating Jibbitz Shoe Charms, for further Crocs customization. It's one piece that has a decidedly expansive—and at times, controversial—history.
Crocs have brilliantly carved out a niche for themselves through celebrity endorsements and collaborations with the likes of Post Malone, Pleasures, Alife, and Balenciaga, and most recently with the Justin Bieber x Crocs Classic Clog, which could very well prove to be the brand's biggest collab to date.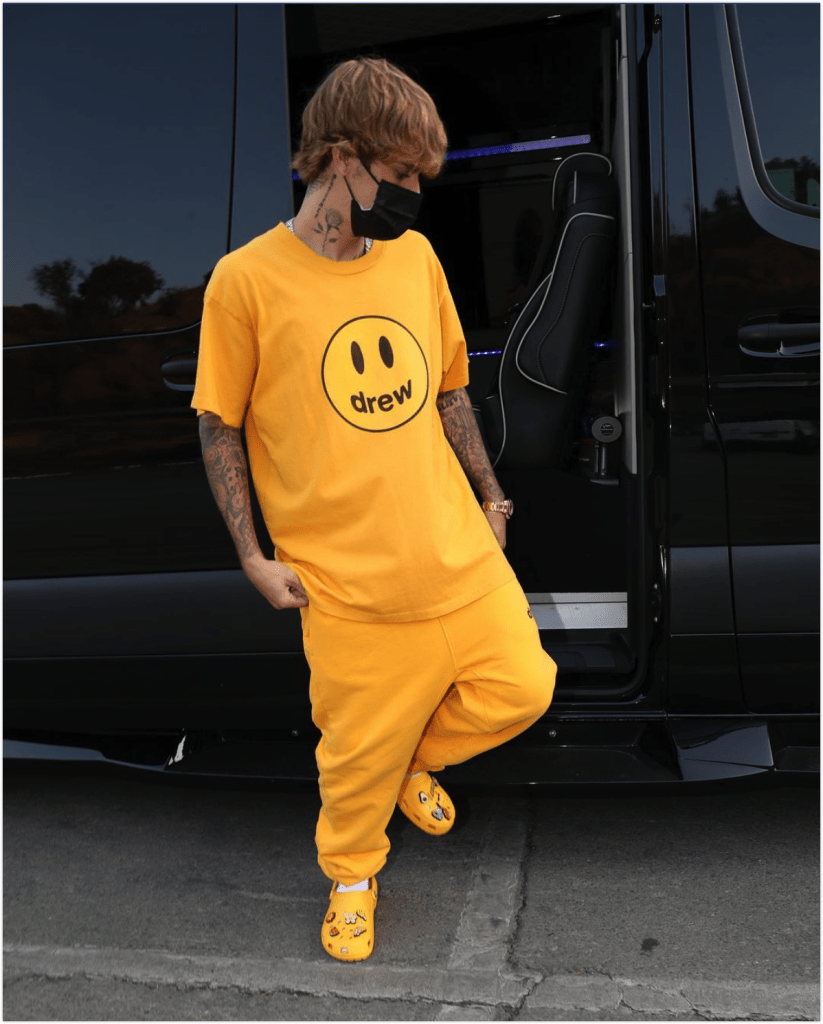 The irony-fuelled rise of everyone's favorite/least favorite foam clog started as one of 2018's most unlikely trends and now — nearly three years on — shows not signs of slowing down. Initially developed as a boat shoe — Crocs were first unveiled at the 2002 Fort Lauderdale Boat Show, history fans — Crocs have become a practical staple in households and professions, but not necessarily one loved for its aesthetics.
Crocs are most often seen on the feet of chefs, nurses, and others who work on their feet for hours. At times the brand has been a victim of its own success, with its EVA molded clogs being so hardy that a single pair will last a lifetime — a world away from the built-in obsolescence of tech or seasonal shifts of fashion. But that has never slowed Crocs down. The shoes' wipe-clean, non-slip build made them a go-to for kitchen workers everywhere, even leading to a culinary-specific line.
Crocs listens to its key consumers, who, sorry sneakerheads, haven't tended to be you. The company knows Crocs aren't the most head-turning piece of design, but they're certainly fit for purpose. Fashionistas have been quick to pan Crocs and the brand never made an effort to appeal to the cool crowd — until now, that is.
In 2016, Christopher Kane debuted a Crocs collaboration during his London Fashion Week SS17 show. Kane adorned his Crocs in fur and gemstones, saying at the time, "Crocs are arguably the most comfortable shoe. I love that they are slightly awkward and might be perceived by some as ugly. They have a very naive and childlike shape, which I especially like when they look extra clunky on the foot."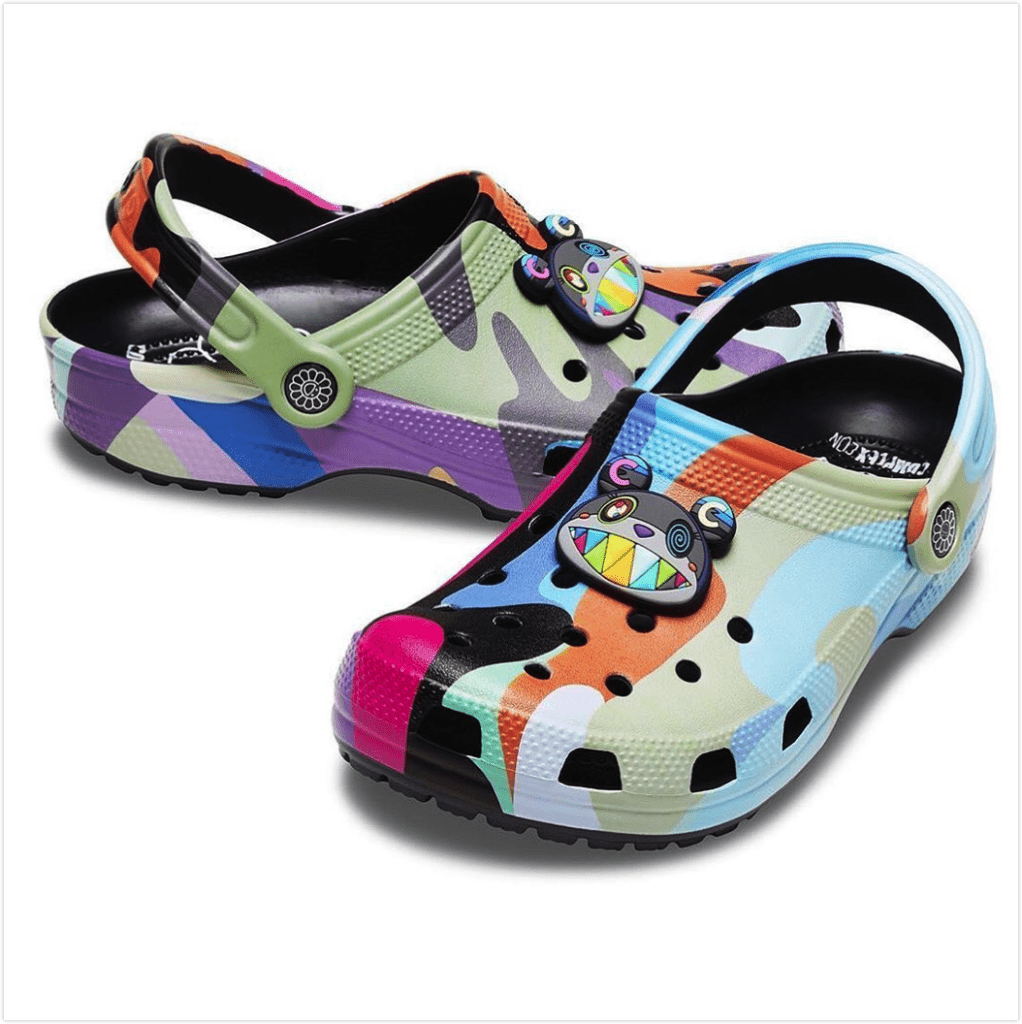 Many were unconvinced, but it signaled a turning point for Crocs and reminded us that ugliness is subjective.
In October 2017, Balenciaga's Demna Gvasalia, the king of ironic fashion and obscure tastemaker extraordinaire, thrust the humble Croc into the limelight once more. In classic Gvasalia style, he added a 5-inch platform sole and adorned his Crocs in Balenciaga Jibbitz (the name given to those cute little buttons people use to customize their Crocs).
If Kane couldn't change your mind on Crocs, perhaps Gvasalia could — after all, this is the guy who got everyone to fork out hundreds of dollars for Vetements DHL shirts. And so it was: upon release, the Balenciaga Crocs sold out before they'd even touched the shelves of the collab's exclusive retailer, Barneys.
For those who don't dabble in high fashion, this year streetwear stalwart Alife was on hand with a Crocs collab of its own. The NYC label's take added a tube sock upper to one of the silhouettes, while another boasted Jibbitz based on New York landmarks. More recently still, rapper Post Malone also chipped in with two sold-out-in-minutes Crocs.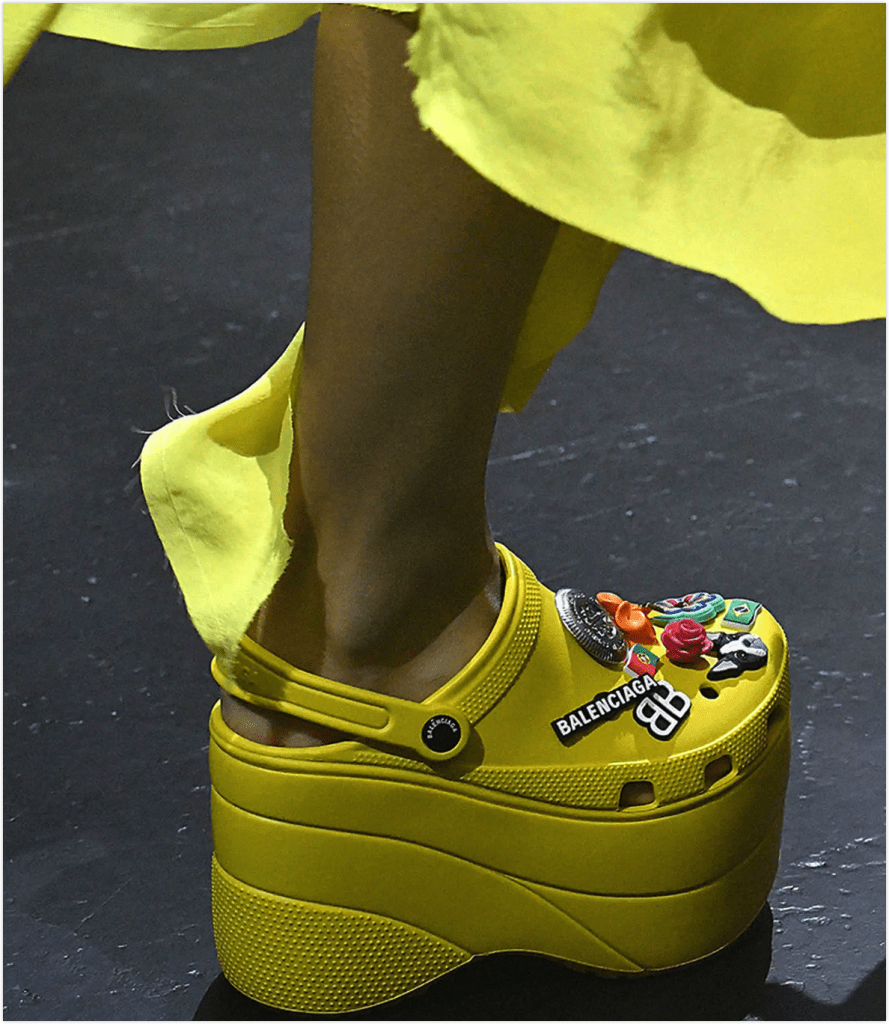 We spoke with Crocs senior VP of global product and marketing Michelle Poole about the brand's unlikely hookups. "Collaborations are important to our brand, but to work, they have to be meaningful," she says. "Our clog serves as a blank canvas that can fuel the latest trends or conversations. This is why we think we're becoming more relevant in the streetwear space.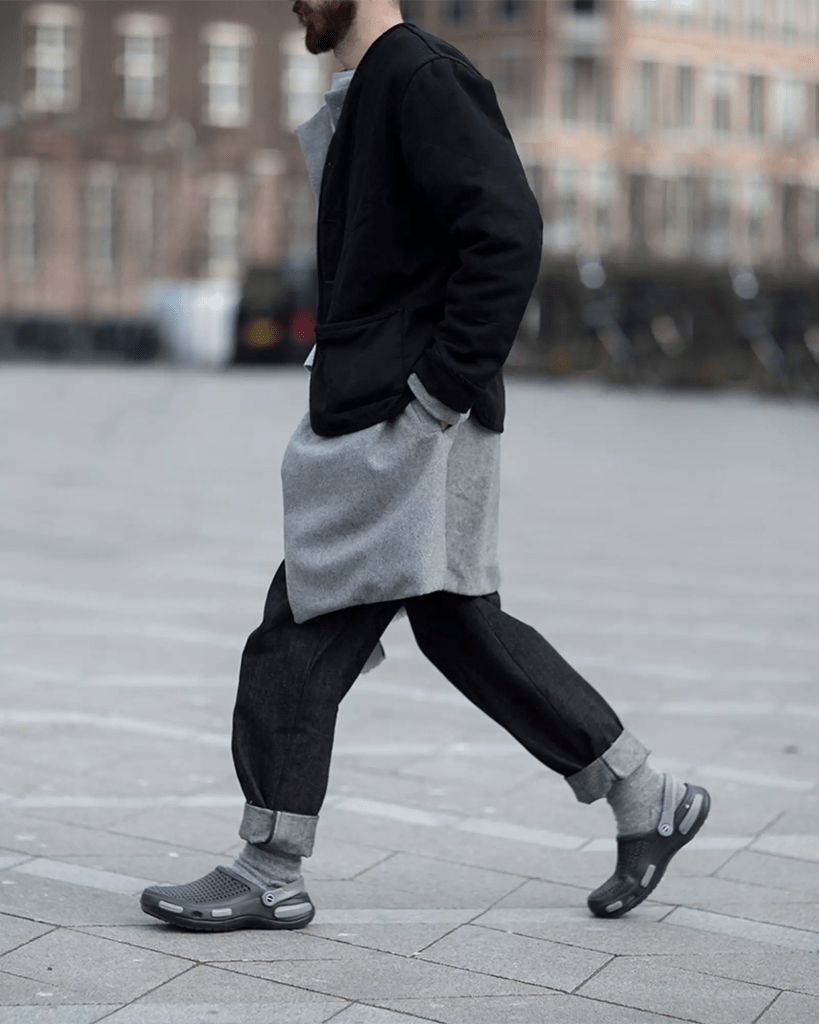 "Balenciaga and Christopher Kane brought really unique designs to the runways, and Post Malone proved that brands and artists can partner together to create something unforgettable and authentic for the consumer. Our Alife project is the perfect example of pairing creative elements that help the streetwear consumer stand apart with comfort, which is important no matter who you are."
Around the same time as Post Malone was getting his Croc on, California streetwear provocateur PLEASURES also announced its own version of the foam clog. PLEASURES x Crocs, with its skeleton motif and PLEASURES branding on the strap, is yet to drop. Speaking about the unlikely collab, PLEASURES explained, "Streetwear is about comfort and ease of wear — Crocs mastered that! Everyone likes options. If you only wear one type of footwear, you are lame and one-dimensional. We want to broaden our users' horizons to a new level of comfort and style."
With high fashion, streetwear, and hip-hop catered to, Crocs is now in the bizarre position of being the coolest uncool thing out there. Before his collaboration with Crocs, Post Malone tweeted, "U can tell a lot about a man by the Jibbitz in his Crocs." Even after all of the collaborations, we're asking ourselves whether the labels and artists are for real or if is this all a big joke? Either way, Crocs has been elevated onto a plain no one could have foreseen three years ago. Expect more of the same in 2023.